Market Share is over rated
I have stop counting how often I have lived the following conversations, situations or emails.It all starts off by someone celebrating the fact that their product has beaten the competitors product in terms of market share.
If indeed, your ultimate business purpose is to beat your competition, then celebrate merrily away. If though, your purpose is to create value or grow your business, think again before popping the bottle.
Lets take a hypothetical business and market place. The business of breakfast cereals targeting at 6 to 10 year olds. Assume a market place of 3 competitors.
It's pretty simple. If you are Product A and just focusing on competitive market share, then the strategy is pretty clear. You need to beat Product B.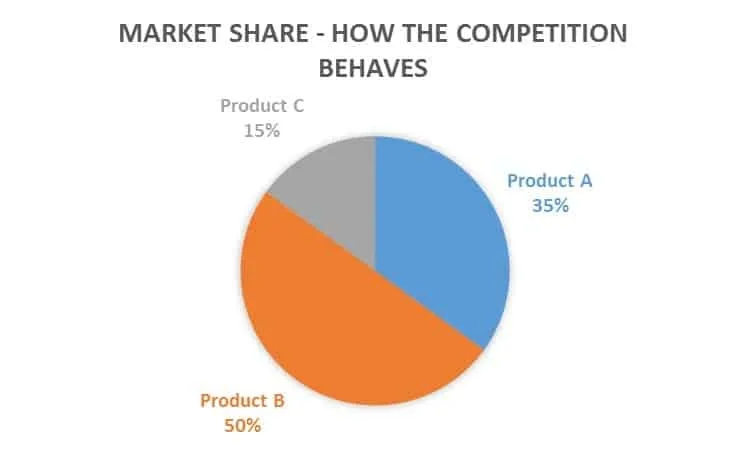 Center your marketing strategy on switching kids to eat your cereals instead of the competitive products.  Focus the marketing tactics on differentiation with a heavy component of comparative messaging.
Reality might look completely different if you decide to focus on consumer behavior instead. In this case, your true competition are the kids skipping breakfast altogether (I did state that this is a hypothetical case). Your marketing strategy in this case will be all about recruiting kids into the cereal category. With the marketing tactics focusing on awareness creation.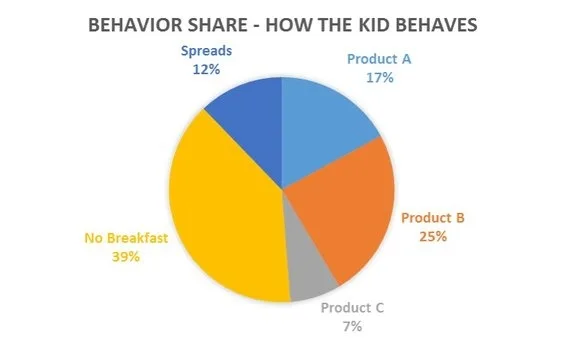 You should never ignore your competition, but letting them drive your marketing strategy is not just a folly but doesn't help your job security either.
Check out the Santa Marketing Brand Planning approach that is centered around developing specific customer behaviors to fuel your growth.
Stop celebrating your market share!